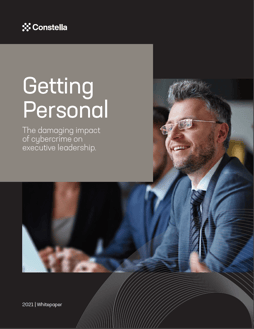 85% of organizations have been victims of phishing attacks.
And the C-suite remains frequent targets of phishing attacks, with the perpetrator often impersonating the CEO.

Cybercriminals are targeting company leadership to gain access to networks, information, and money. And when an executive's account is breached, it can trigger an earthquake of devastation for the entire enterprise.

Download the Impact of Cybercrime on Executive Leadership White Paper to learn about the risks facing executives in a new era of cyber attacks and how companies and executives can be more proactive and vigilant about actively monitoring and protecting their networks, credentials, staff, and families against this potentially devastating threat.

You'll also receive pro tips from our world-class team of analyst experts on how to better protect your people, your assets, and your brand.