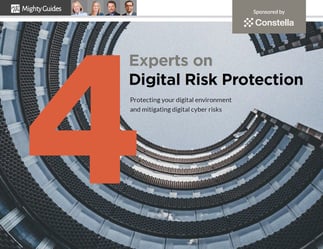 Cyber crime pays.
Ransomware, phishing, insider threats, and other digital attacks cost businesses trillions per year. No company is immune. And the COVID-19 pandemic has only increased our reliance on digital solutions in the workplace, putting a bullseye on the backs of executives and key employees as access points to critical systems and sensitive data.

No longer are the days when executives were the only employees who needed protection.

Now we witness data breaches and ransomware attacks, like the Colonial Pipeline hack, in which threat actors access corporate credentials of key employees — who typically have fewer digital protections than executives — to obtain data that can be used against an organization.

Our 2021 Identity Breach Report found that Fortune 500 companies experienced a 40% increase in corporate domain exposures since 2020, indicating worsening security of corporate credentials and a need for more robust digital risk protection. This eBook brings together four digital risk protection experts in a compilation of essays detailing solutions organizations can implement to identify and remediate threats before they cause damage.
Download our eBook, 'Experts on Digital Risk Protection: Protecting your digital environment and mitigating digital cyber risks', to get a deeper understanding of the importance of protecting your employees and organization from digital risk.