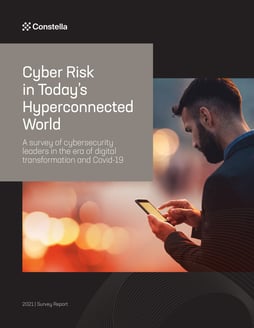 In today's digital world,
74% of cybersecurity leaders have suffered a cyber attack in the last 90 days. Are you one of them?
In our 2021 annual report, we compiled survey results from 100+ global cybersecurity leaders to understand the cyber risks they face across their personal and work digital lives and summarized the top takeaways.

Key findings include:
74% of cybersecurity leaders have been targeted in a phishing or vishing attack in the last 90 days.
Nearly half of cybersecurity leaders do not use a VPN to connect to public wi-fi, increasing their vulnerability to cyber-attacks.
Most enterprise organizations do not monitor social media for cyber threats against their brand, leaving their brand vulnerable to reputational risk.
Download the 'Cyber Risk in Today's Hyperconnected World' survey report and learn how you too might be more vulnerable than you realize.
You'll also receive pro tips from our world-class team of analyst experts on how to better protect your people, your assets, and your brand.