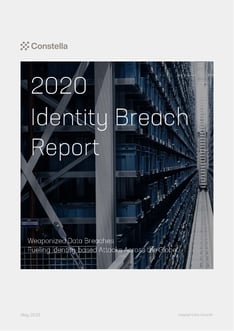 Global tensions are at an all-time high, with state-sponsored adversaries, cybercriminals, and hacktivists targeting each other using data packages traded in underground communities. The number of new identity records and the depth of personal information available in exfiltrated data are expanding. Exposed identity information is now more intimate — fueling identity-based attacks across the globe.
This report offers a unique perspective on how the underground Breach Economy reflects the severity of targeted public/private sector cyber intrusions and provides insight into what is reported (and not reported) in our news headlines today.
Download the 2020 Identity Breach Report to discover how trends from the past year are identified and examined including:
Cybercriminals continue to re-release big combo packages with aggregated credentials gathered from newer, large-scale breaches.
Year over year witnessed a 10% increase in emails and passwords contained in data breaches, and a 14% increase in PII.
3,867 government breaches were validated with over 356 million records exposed.
The number of new, authentic identity records exposed has increased 16.6%, and previously exposed information continues to recirculate within underground communities.
Exposed identities represented 28% of all curated records detected in breaches during 2019 in the United States.
2020 Identity Breach Report